A Guide to Getting Maximum Link Value from Your Content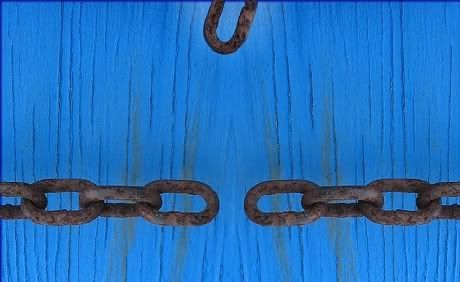 (image via P/UL)
So. You're a business marketer who'll spend 30% of your marketing budget on content this year. To maximize your returns and dominate the search engines for your most valuable keywords you must build links to all this content – by requesting links, distributing your content and adding your links manually to relevant sites.
This how-to article details key strategies, tools and resources for maximizing the link value of your content. Here's an overview so you can skip to the part that interests you:
1) Requesting Direct Links to Your Content
1a) Research Potential Content Linkers
1b) Prioritize Potential Linkers by Site Type, Influence and Link Value
1c) Write and Send Custom Emails – Call When Appropriate

2) Getting Links by Distributing Your Content
2a) Editorial Contact and Negotiations
2b) Self-Publishing Sites
2c) Article Mass Distribution Software/Service

3) Trade Resource Links with Related Industry Sites
4) Relevant Blog/Forum/Answer Site Comment Distribution
5) Building Links with Your Email Newsletter
6) Social Media Site Distribution
7) A Content-Promoting Press Release
8) Publish Your Content in Different Media
9) Useful Resources For Getting Max Link Value from Your Content
1) Requesting Direct Links to Your Content
When you're requesting direct links you typically don't intend to republish any of your content on the sites you contact. For some clients I request links to longer, more involved pieces and republish other shorter articles for links back.
1a) Research Potential Content Linkers
For professional link builders the research process involves creating massive lists of pages that link to your competitors – think lists starting in the 10s of thousands and up. Using predetermined co-citation criteria they then rule out sites that aren't going to be worth the time for personalized outreach.
Your process can be as in depth as the one Eric Ward describes in an interview with Sugar Rae (scroll down towards the bottom… he has a 19 point list). Your research process can be as simple as searching for your keywords and checking the backlinks on the top ten or twenty pages ranking there. My process falls somewhere in between. I describe my hub-finding research process and suggest some tools here. I will be writing more extensively about the research process in the future.
1b) Prioritize Potential Linkers by Site Type, Influence and Link Value
You'll find a wide variety of pages once you've separated the wheat from the chaff. Some of these will be resource pages on related industry sites, some will be blog pages, some may be trade pub sites. How you prioritize your targets will depend on your goals. If you're looking for higher traffic volumes you won't care so much if a given page's links are not followed. Further, if you're the writer yourself you may reach out with ideas for collaboration with folks from your blogger pool. This will get you further than just asking for a link.
1c) Write and Send Custom Emails – Call When Appropriate
You should be contacting these folks because you think they could genuinely improve the experience their visitors have by linking to your content. Though it doesn't take more than a minute or two to add a link and update a page, you're still potentially adding a little mini project to their day… an interrupt. Make your task for them a no-brainer by crafting a solid (and VERY short) story about why you think their visitors will really appreciate the link you're sending. Visit the Made to Stick site for ideas… Seth Godin's site should help too in writing your outreach emails.
2) Getting Links by Distributing Your Content
In addition to requesting links to your content from other sites you can often give your content away to great advantage. Consider republishing or syndicating your content to sites highly relevant to your area of focus, sites whose pages rank for the terms you would like to rank for, and sites you know to be popular.
2a) Editorial Contact and Negotiations
When it comes to content distribution the best case scenario is republication on editorial-regulated information sites. The best of these sort of sites are popular and respected niche trade sites. Think SearchEngineLand and SearchEngineJournal for the search and search marketing industry. This definitely takes time and requires establishing relationships with editors. Often too you will have to write original pieces that you don't distribute widely or at all. Often times it's the better opportunities that require more exclusivity.
Look outside just the niche trade pubs though. About.com has an enormous family of niche verticals that often accept content if you approach the editor as you would a colleague. The iEntry network (my alma mater) has many, many vertical sites that they need regular content for too.
2b) Self-Publishing Sites
There are a number of sites out these days that let you – or anyone – submit content at will. The best of these sites have editors. Work.com is a great example of this sort of site. AllBusiness.com too may provide you with a good publishing opportunity if your writing is solid and you're experienced enough in your niche (you will have to contact the editor of the area you'd like to publish in).
Quite a ways down the spectrum we have Associated Content, a generalist content site. Their profile pages grow to become worth taking time to submit content. Squidoo is another site with low to no barrier to entry, though it appears they're nofollowing the bejeekers out of links on some of their pages right now (some not). If there are highly ranked Squidoo pages for your terms then it might be worth checking out.
Other self publishing sites that may or may not fit your needs are a few of the better ranking article directory sites. EzineArticles is probably the best. Find others at the directory of article directories.
2c) Article Mass Distribution Software/Service
Article mass distribution software and services is about putting your link on as many different sites as possible. They will all be low quality links. This is not valuable to everyone, but if you create shorter, more generic articles pieced together from larger works and you're looking for a quick boost to incoming links these could be beneficial services. I sometimes use Article Marketer.
3) Trade Resource Links with Related Industry Sites
The offer to trade resource links shows that you think a given site has value… and that you have a channel (blog or resources page) for reciprocating the link relationship. If both of you have email newsletters trading resource/content mentions could be another great way to generate interest and buzz around your expertise. Don't send out mass emails and only trade links with quality, contextually related sites that add value to the experience that visitors have on your site.
Ben Wills asks potential link partners if they would like to be added to his resource directory. He does this instead of just adding them and sending an email to let them know. Because they have to actually respond in person to confirm that they'd like a link he knows that his request for a link back to specific content will actually get read.
You may find too – especially if you're publishing regularly – that link trading becomes an ongoing and unspoken agreement between you and other industry bloggers. The more you link out the more links you will get back.
4) Relevant Blog/Forum/Answer Site Comment Distribution
Adding relevant commentary and links in answer to questions on blogs, forums and answer sites can be a great way to help spread your expertise. Tread carefully here though… In some forums there's an established pecking order and outsiders who make suggestions may get severely challenged (I've had some experience in this…). The same goes for blog posts to a lesser extent. In all cases you must focus on answering specifics from the original post and make sure that your link is HIGHLY useful and HIGHLY on target. Often times you will find that links here are no-followed. This is no-problem if you're tracking traffic that comes from them and can determine value that way.
I would recommend reading Lessons in Branded Content Creation Through Community Participation and replace the word "Content" with "Comment" 😉
Also see A Roundup of Q&A Sites for more options for answering questions.
5) Building Links with Your Email Newsletter
Does your newsletter has regular readers and a steady open and click through rate? There may be some link building opportunity for you with your email newsletter. Especially if your readers happen to be bloggers or have the ability to create links. Creating link incentives can include stuff like sending free tshirts, interviewing the linkerati, and creating an award or contest for your readers. Be sure that you make it easy for folks to link to you with copy-and-pasteable text.
If you'd like more on this, check out Build Links With Your Email Marketing Campaign.
6) Social Media Site Distribution
First and foremost learn whether there are social media sites for your industry. Search has Sphinn. Content marketing has Junta42. Green news has Hugg. There might just be one lurking out there for your vertical. If there is, create a profile and submit a few stories. Remember to spend some time commenting and voting on the stories of others – until you've become well known in your space this will help your contributions get more traction.
Other social media sites could prove useful as well. Start with the sites that Andy Hagans lists in Top 38 Niche Social Media Sites (That Actually Send Traffic). Check out these Stumble Upon marketing ideas too. One more must read for social media marketing – Tools For Engaging In Social Media.
7) A Content-Promoting Press Release
If your content offers significant insight such as a study you commissioned or if your content is ground breaking in its scope you should consider a press release. …a social media press release even 😉 Before I write a press release I always read some press release how-to's.
I have not personally tried any of these sites, but you could consider submitting your press release to a few of these 32 Free Press Release Sites.
8) Publish Your Content in Different Media
Does your company have an email newsletter, a print newsletter, a blog, a wiki, a pod cast or regular video? Reformatting your content can help you maximize its appeal. I'm a regular reader of Michael Katz's email newsletter. He advises on writing email newsletters. He has recently started including a link to a downloadable audio recording of him reading the newsletter out loud. I'll add here that it's not always a great idea to simply port information from one medium to the next. Ideally you base these decisions on demand and/or low risk tests.
And check out Joe Pulizzi's 42 Ways to Distribute Content for more ideas.
9) Useful Resources For Getting Max Link Value from Your Content
I reread 11 Experts on Link Development Speak Out every couple of months. It's that good. This is a must-read for link builders.
Lee Odden's 5 Tips for Content Distribution Networks is over a year old but still holds solid. As Odden puts it, "There are many that believe the key to a successful link building campaign is to create content worth linking to. However, if you create great content and no one knows about it to send a link, then there's a lot lost on the effort."
Rand Fishkin wrote a great guide to Identifying the Linkerati.
Master link builders Eric Ward, Debra Mastaler and Rae Hoffman all publish regular link building articles at Search Engine Land.
To expand your thinking about content marketing you should read Joe Pullizi's content marketing blog and Content Marketing Today.
For some link building research ideas check out my article Building Hub Links: a 5 Point Strategy Guide for Creative SEOs.
And here's an article I wrote after I learned the hard way about forum participation: The Community Correspondent: a Guide to Creating Link Worthy Content Through Forum Participation.
And, because I haven't suggested enough reading yet, check out Creating Linkable Content through Group Interviews, Contests and Surveys.
A final note: it's likely that I will either be regularly updating this post or breaking off chunks of it to write with more depth on specific portions. If you have resources, questions or ideas I'd love to hear them!
As co-founder of Ontolo I offer large scale link building services >>
---
Categorised as: Link Building
---